YOUR SUPERANNUATION LAW FIRM
Self-managing superannuation has a significant compliance burden. Let us help.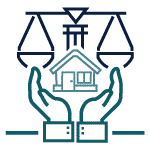 With strict compliance requirments and heavy penalties for breaches, you can't afford to go self-managed without expert help.
The Landmark Legal team has an extensive background in SMSF and the provision of legal services for:
Purchase of property by your SMSF
Transfer of property into your SMSF
Establishing custodian (or bare) trusts
Member self-funded loans
Stamp duty exemptions
Reviewing deeds to ensure compliance and updating if required
General advice to fund trustee including advice and obligations under relevant legislation
Call to discuss your superannuation requirements.